Activity ideas for a bucket list
- where to next?
Being locked down has given us all time to dream of places we will go and things we will do when it is safe to go outside into the big crazy world again.
I've virtually visited Amsterdam to London in my first 2 bucket list posts. Here are some outdoorsy activity ideas for your exploratory travels in an attempt to alphabet around the world: 
raft on a sunflower-festooned boat to the foot of a waterfall in Moroccan desert
hop in a helicopter to explore ice ribbons atop a New Zealand glacier
hike the Martian-orange Australian Outback
canoe around the craggy cliffs fringing the Portuguese Algarve
hang out with the whacky wildlife in the rainforests of Queensland
ice skate around 20 foot neon light cubes in Russia
Follow me to find out how…
Morocco - raft to a desert waterfall
Head to Bucket List contender Morocco for its chaotic Kasbahs, dusty camels trains, mystical snake charmers and surprise waterfalls in the desert.
Things you might not know about Morocco
Location, location, location: Perched on the edge of the Sahara and overlooked by the Atlas mountains, Marrakesh medina has stood for a thousand years within its earthen city walls. The fortifications are pitted not, as you might expect, from the impact of ancient cannon balls, but with little holes used to support scaffolding through a millennia of DIY projects.
Dead heads:  In a Middle Eastern version of London Bridge, the heads of executed criminals would traditionally be put out on display In "assembly of the dead"  in the market square, Jemaa el Fna.
Film star: Morocco provides a versatile supporting role as a backdrop in the Temptation of Christ, Lawrence of Arabia and The Living Daylights.
Nursery rhymes: The Grand Old Duke of York lived in York Castle – not in actual York, but in Tangier Kasbah. (The weather was probably better.)
Mini Haj: For those who are unable to make the full Haj to Mecca a mini version is available, visiting the tombs of 7 saints in Marrakesh medina.
Ideas for a bucket list #1 - Ouzoud Falls
Waterfalls in the desert? Surprise enough, but add in a sunflower-festooned raft trip and you surely have the full complement of ingredients for a bucket list afternoon to remember. Arriving at Ouzoud Falls, about a hour's very interesting and desert-y bus journey out of Marrakesh, teeter above the crumbling orange canyon, before descending through  colourful hillside markets to the base of these triple falls. Visitors, forbidden by shouty signs from swimming, not only swim anyway but leap into the waters from perilous heights.
Hop on one of the flowery rafts for about £2 per person and be rowed to the pleasant spray at the foot of the falls themselves.
Bonus bucket list ideas - Morocco
A camel ride in the desert has got bucket list written all over it. For the fully immersive experience, don a Bedouin tunic/turban combo, and incorporate a stop off at a traditional cafe, for a glass of sugary mint tea.  Choose a fully muzzled, presumably more feisty beast, or a more docile one with available teeth. The fate of your toes may depend on the choice made by the person riding behind you. Buddy up.
Top tip: Go in the morning to avoid the fiercest heat of the day (although it's all relative).
Safari upgrade: For the ultimate bucket list experience join a 3 day tour into the desert, camping under the stars.
Cost: Approx. £20 for 1 hour ride;  £100pp for 3 day safari
It is practically obligatory in Morocco to tick off a bucket list tour around the Kasbah. Arriving at the medina is exciting from the off. Walk along the dusty red city walls, punctuated at intervals by its many towers, until you find the horseshoe shaped 12th century gateway and enter the belly of the souk beast.
You will find yourself stepping simultaneously through the gates and back in time, along with horse drawn carriages, donkey drawn carts and a few motorbikes sharing what you may have mistakenly thought was exclusively a pavement.
Starting at the main square, sip an icy cola on a cafe balcony overlooking the snake charmers,  tumbling gymnasts and the occasional man walking a monkey on a leash. Then, armed with a bottle of water, go for classic bucket list territory and head into the tented souk. Much like in a Hollywood filmset, you will come across leather shoes, wooden carvings, shiny brass lamps and rolls of what must surely be flying carpets? Food stalls specialise in a colourful and exotic array of lemons, chilis, figs, olives, and mint. Russet spices are piled into impossible looking pyramids.
As you head deeper into the labyrinth, do not be surprised to encounter food served from ceramic pots topped with skull of a ram. Terracotta walls enclose acrid tanneries. Following a map is impossible. Surrender to the chaos of the maze. Alternatively enlist the help of a guide if you need to make any kind of timely appointment with a return shuttle bus at the end of the day. Check out our little kasbah foray here. 
Choose from a traditional riad  in the heart of the old city, a modern hotel in the up market new town, or a luxury all inclusive retreat in the desert, but only a shuttle ride away from the melee. Delete as appropriate for you own bucket list dream. 
Mamounia, a five-star hotel built in Moroccan-style Art Deco, has been described as the "grand dame of Marrakesh hotels". Worth a look? I think so. 
Unique ideas for a bucket list future - M
Mexico's Day of the Dead festival, has got to be my all time ultimate contender for a bucket list entrant: the costumes, the fiesta and all the fun of the undead. Winner!
New Zealand - glacier helicopter tour
With wildly coloured volcanic landscapes, creeping glaciers, golden beaches and crystal clear fjords, New Zealand has got it all, geographically. Mauri culture and Scottish themed cities are an added human angle bonus.
Things you might not know about New Zealand
Land of ice and fire: With 50 volcanoes and 3000 glaciers there is a lot going on beneath your feet. Resulting in…
Carnivorous landscapes: Beware of a landscape that has the potential to swallow you in any number of ways.  Planes have been known to crash into glaciers only be be  spat out again by the ice 30 years later. Watch out for "unstable crust signs".
Scotland of the South: Never mind that Scotland is literally on the other side of the world, bagpipes and kilts abound in Dunedin (Gaelic for Edinburgh). 
Glacier gold: New Zealand's own gold rush came to town in the 1860s when fortune hunters  foraged for nuggets dropped by the ice.
Things you will find in New Zealand: A Minister for Lord of the Rings, the first sunrise of the day, the world's steepest street, a 40 syllable place name Taumatawhakatango-Pokaiwhenuakitanatah (its Welsh counterpart, Llanfairpwllgwyngyllgogerychwyrndrobwllllantysiliogogogoch, only running to a mere 18).
Animal specialties: New Zealand is home to: 
lots of sheep (7:1 sheep to person ratio), 
flightless birds (kiwi/ parrot/3m high dinosaur Moa bird), 
3 types of kiwi (bird/fruit/person), 
fairy penguins (ah), and 
the turtuga, a 3 eyed lizard older than the dinosaurs (Google it – not making it up)
Miscellany
The old Zeeland is in the Netherlands.
It is legal to call you child Number 16 bus shelter but not Lucifer or Christ.
Ideas for a bucket list #1 -
Glacier helicopter trip
Fly over icy crevasses, land on a pointy drumlin and step into a dream-come-true world of snow and ice caves with a Franz Josef glacier helicopter tour.
The glacier keeps to its winter wonderland wardrobe year round and is topped up by 10 to 15m of snow each year. Its fabulous ice caves are formed by the particularly fast flow of the glacier down the valley, buckling the surface into weird and wonderful blue ribbons.
Step, in the manner of an action hero, under the still spinning blades of the helicopter, and only place your feet in the foot prints of your guide to avoid invisible but deadly crevasses.
The 4 hour hike over the ice sheet is like a moon walk through other worldly terrain and along walls of blindingly white ice. Climb weird lumps and bumps straight out or a Dr Seuss book before hiding in a newly formed ice cave with a pick axe as a photo op accessory.
Cost : Approx. £250  for a helicopter ride and 4 hour ice hike. (Check Lonely Planet for options.)
Glacier facts
Naming the ice: The Maori name for the glacier is Hine Hukatere. Tradition holds that the ice is made from frozen tears shed by Hukatere after her loved one was swept away in an avalanche. The glacier was then improbably renamed in 1865 after an Austrian Emperor it had probably never even met.
Glacial boy racer: Whatever you call it, the glacier is the steepest and

fastest moving glacier in the land at up to 4m/day.
Bonus bucket list ideas - New Zealand
Having tried the ice, why not go for a bit of fire? Hot springs, bubbling mud pools, geysers and a vivid volcanic landscape lie in wait for you at Waimangu volcanic valley and Kuiaru geothermal park at Rotorua.
Stroll over the Pacific Rim of fire, past the fabulously named Inferno Crater with its neon-blue steaming waters and silica terraces and where the orange hues make the water itself appear to be on fire.
Drift under a subterranean starry sky
See a starry night, but in a cave!
The cave roof tops are eerily illuminated by the Arachnocampa luminosa (how Harry Potter is that?) glow worm. The hungrier the larva is, the brighter it glows.
Hop on a rubber tube in Waitomo and float on an underground river through ancient caverns, jumping backwards off the odd mini-waterfall on your way to the inner galaxy of stars.
Cost: Approx £20pp through Waitomo Glow worm Caves
Canoe the oh-so-green Abel Tasman
Kayak amongst seals on some of the clearest, greenest waters you will ever see in Abel Tasman National Park, a wilderness reserve perched at the top of New Zealand's South Island.
If you happen to miss kayak season by a day (which we did – next time!) hop on a water taxi on land (which feels quite odd) before being launched into the deep on the look out for fur seal colonies, little blue penguins and bottlenose dolphin.
Cost: Half day scenic cruise approx. £40 with Aquataxi 
Where to stay in New Zealand
Budget: Buying and travelling in a campervan is a great budget option for the longer term traveller.
Mid range: For a flying visit, check out the tree huts in the Rainforest Retreat, with its spas and saunas in the native bush.
Bucket list luxury: For 5 star bucket list luxury, and jungley views from the windows try the Te Waonui Forest Retreat
Unique ideas for a bucket list future - N
Why not spend some time while you are here working your way through the best beaches in New Zealand?
Northern Ireland's Giant's Causeway has been calling to me since O Level geology days.
Also, am quite keen, having grown up in Newcastle-upon-Tyne, to find all  the  Newcastle's in the world. Wonder how many there are? Handily there is one not far from the Giant's Causeway so 2 bucket list items on course for being ticked for me as our US trip falls through again this summer and the Northern Ireland plan B kicks into action.
The Outback - hiking the orange and lemon deserts of Australia
Head into The Outback for bright dusty deserts, impossibly starry nights, flying doctors and an underground town.
Things you might not know about the Outback
Wild wildlife: Look out for frill necked lizards, ostriches and a million wild camel.
Wonderland: The Outback, although made up of 10 deserts, is not just your traditional swathes of orange sand (though this is pretty darned impressive in it own right). Covering the vast majority of the continent, The Outback hides salt plains, canyons and yes, more waterfalls in the desert.
People: The Outback may look empty but is home to the world's oldest living culture. Look out for rock art and tea-tree billabongs, where only ladies are allowed to swim in soothing pink lagoons.
Ghost towns: Australia had its own gold rush, and ghost towns lie strewn in its desert wake.
Ideas for a bucket list #1 - hiking The Outback
In Western Australia discover these sci-fi scene limestone pillars in the  equally lemony desert 155 miles north of Perth. Hard as it is to imagine water whilst standing on the baked sands, these giant teeth are former shells, left by receding seas 30,000 years ago. 
Top Tip: Also not to be missed in this area (except I did) is Wave Rock – like a standing wave, frozen in rock. 
Uluru and the Olgas - Outer space in the Outback
Head to the Red Centre of the continent to feel like you are taking a trip to Mars.
Uluru
The Rock: Once as tall as the Andes, Uluru is still taller than the Eiffel tower but has been eroded by sun and drought to a round nub of its former self. Despite its fiery hues, it is very much like an iceberg in that 2/3 of the rock lies beneath the surface.
Activity options: Scale its steep and slippy sides (controversial – as not all locals are mad keen on this), or stroll around its sandy base. A solitary amble is atmospheric and piqued by the prospect of snakes.
End your day at the space rock by watching Uluru appear to melt into a blazing sunset. The  rock practically glows in semi-dark.
Olgas
Don't forget to pop over to the Olgas 45 mins drive away and explore 36 otherworldly domed peaks.
Top tip: Look out for the 4-day Aboriginal festival and the annual camel race.
Less well known internationally but just as impressive as Uluru,  the rusty King's Canyons run with cool green water. The 6km rim walk will take you to the actual Garden of Eden and affords 360 degree views over the sea of desert.
Top tips: Go early to avoid the heat. Wear a fly net (or Croc Dundee corked hat for the ultimate photo) – "pesky flies" is an understatement. Drink water not 4X.
Bonus bucket list ideas - Outback
See the marmalade desert slabs from the sky for a whole different perspective. Try to grab a window seat if flying in by plane. And when you land, book a hot air balloon.
Top tip: Ride at dawn (in the manner of a Wild West cowboy) so you don't die of heat, but also so you can bob up and down a couple of times and experience multiple sunrises.
Another sunrise bonus is the chance to see a 60ft kangaroo shadow leaping across a desert.
Cost: Approx £150 for 30 minutes from https://www.outbackballooning.com.au/book-a-flight/
The Outback stretches all the way up to Kakadu in the Northern Territory where an additional crocodile-based bucket list activities lie in wait. In fact the Northern Territory is home to a terrifying 80, 000 of them. Take a jumping crocs tour and they will literally leap full-body height out of the water next to you to snatch bits of dead animal hung over the side of your boat on super strength  fishing lines.
It's quite the adventure.
Cost: Approx £25 through 
https://www.kakadutoursandtravel.com.au/cruise/jumping-crocodile-cruise/ (65 km East of Darwin)
Where to stay in the Outback
Stay under the stars: For the adventurous traveller the only way to fully experience The Outback is to bivouac under the stars on the on the floor of the desert itself. (I started the night with this intention but Ozzie critters are not known for their diminutive size, and their international reputation for venom resulted in a mid-night tent cop out for me).
Desert cabins: for those whose bucket list idea is more bed-orientated, desert cabins and garden hotels are available at the Ayres Rock resort.
Unique ideas for a bucket list future - O
I really want to check out Coober Pedy, sometimes known as the strangest city in the world, built underground to hide from the relentless Australian heat. For over a hundred years lives have been lived in bedrooms, book shops, churches and bars carved into walls of the town.  You can stay in an underground campsite or cave hotel. I'm in.
And, I cannot be alone wanting to go to Outer Mongolia – just to say I've been, preferably on the Trans Siberian railway, with some vodka swilling cabin mates? (It's £780 for a first class ticket for the week long journey. I'll get me purse.)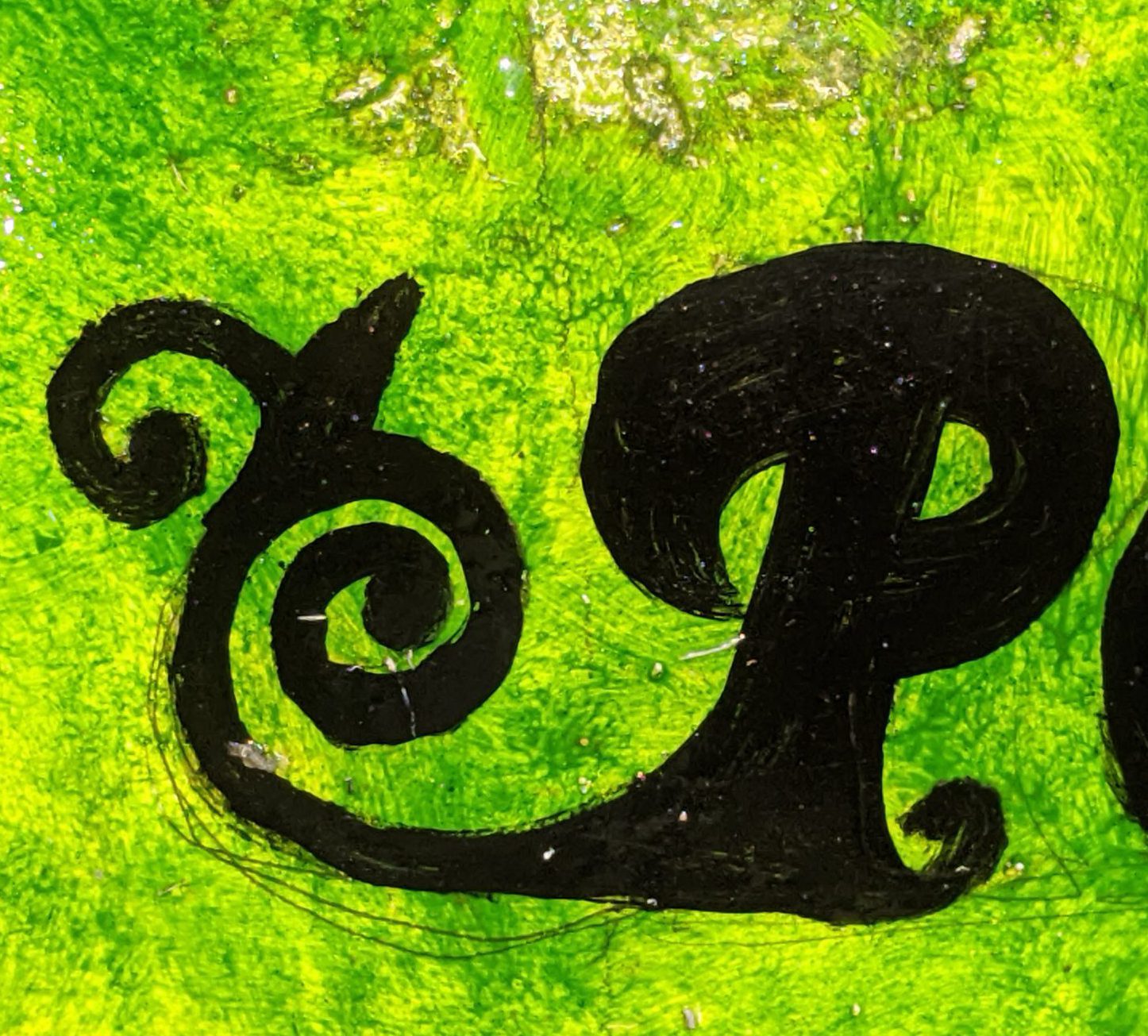 Portugal - Canoe the Algarve
From its famous golden sea stacks in the Algarve to its Medieval villages and misty crenelated hilltops of Sintra, Portugal is like an ice cream shop with all the flavours.
Things you might not know about Portugal
Booze: Portugal is the home of Port (ok, you probably did know that one, "Porto" being a bit of a clue – but did you know the country was named after the city?)
Cake: The celebrity confectionary Pastel de Nata, a custardy cake was invented by and is still on sale in a café in Belem in Lisbon.
Surf: The biggest wave ever surfed was off the coast of Nazaré in Portugal, when Garrett McNamara took on an 78 foot monster in 2011 (Google the video for full effect).
Wildlife
Chicken with a story: The unofficial symbol of Portugal is a brightly coloured rooster who comes with a backstory. In 15th century Barcelos a passing pilgrim was accused of an unsolved crime. He claimed a roasted rooster which he was tucking into at the time of his arrest would crow at his execution and thus prove his innocence. A bird crowed on cue, he was pardoned and the legend of the life-saving rooster was born.
A bird called Vincent: All Portuguese coal traders would travel with a pet crow named 'Vicente,' in honour of Lisbon's patron saint.
Jellyfish: The oh-so-deadly Portuguese man-o war gets its name from a 15th century battleship.
Dead queen:. When Pedro I was crowned in 1357 he didn't want his dead wife to miss out so had her exhumed so she could be coronated alongside him.
Pirates: The Pirate Code (much quoted by Johnny Depp whilst battling the undead in the Caribbean) was invented by 17th century Portuguese pirate, Bartholomew.
A bone building: Capela de Ossos, a small Portuguese chapel made by Franciscan monks is decorated with the bones of 5,000 exhumed locals.
Ideas for a bucket list #1 - Coastal canoeing in Lagos
Hire a canoe and take to the high seas of the Algarve for an equally high octane colour-saturated adventure.
Hug the coast and duck in and out of orange caverns where the sun beams straight through the crystal clear water illuminating it in a very celestial way. The cinder block cliffs  glow like embers in the shadows.
Top tips:
Stay at the front of the pack for the best views and to minimise paddle-whacking other members of your party.
The impish waves will try to crash you against the rocks so be ready with your paddle to push off. 
To avoid sideways tipping, always take waves face on (not always as easy as it sounds – canoes don't always spin of a sixpence for the novice rider).
Bring a waterproof camera you can wear across your body as you are going to need your hands.
Pop your paddle away for a very relaxing ride back to shore on a tow line.  Check out how we got on here.
Where? Set off from Lagos for quite magical caves, but for ultimate bucket list head just round the coast to Praia de Bengalil and enter the fabled cave with the hole in its roof. Once again – we missed this boat literally and metaphorically, only learning of its existence after returning home.  Doh.
Cost: Approx £30pp for a 2 hour trip.
Bonus bucket list Portugal
Once thought to be the end of the world, Sagres is in fact merely the end of Europe. Windy, empty and topped with fortifications, this place has history  (it was the setting off point for the Armada) and beaches in spades.
Take those spades with you and discover some of the finest beaches you will ever see. Dramatic cliffs and titanic waves come as standard.
Even if you are not 100-foot wave taker, there are plenty of smaller wave siblings for the holiday have-a-go surfer.
Visit a hilltop village during Mediaeval fayre season and encounter a procession of camels, birds of prey and a whole parade full of traditionally dressed medieval serfs. Sample ancient foods and mead from men who look a bit like pirates. (Only buy the crossbow if you did not arrive by plane.) Check out how we got on here.
Sintra - castles in the sky
Just a 30 minute train ride from Lisbon is Sintra, like a scene from Chitty-Chitty Bang Bang, with Germanic spires and a cooling mist. Wander among crenelated fairy tale castles in the woods and have a coffee on a  castle turret. 
Where to stay in Portugal
There are villas and apartments aplenty to rent through booking.com and airbnb.
For bucket list beds I would be tempted to try the rather fabulous five star Vale d'Oliveiras Quinta Resort & Spa with atriums, palms pools and all round loveliness.
Unique ideas for a bucket list future - P
For my Portuguese bucket list, I'm going to the inverted tower at Quinta da Regaleira, the gothic palace that we missed at Sintra. This pair of wells were designed for a mysterious initiation ceremony by the Knights Templar. You can still descend the 9 storeys of stairs but you will not be required to do so blindfold (or be allowed to join the club).
Further afield my bucket list plan is to head for Pamukkale, the Turkish travertine baths. They may have lost a bit of water recently but I still want a look!
And for a topical 2021 staycation (and maybe even a little bit tropical?)  I choose Port Merion, a Welsh village in Italian fancy dress.
Queensland - exploring rainforests
Step into a living Jurassic park with Queensland's Daintree Rainforest jungle trails and Barrier Reef shark swimming opportunities.
Things you might not know about Queensland
Fearsome fauna:  Queensland is home to  estuarine crocodiles, tree kangaroos (how does that work?) fruit bats and the infamous Witchetty grubs. But a special shout out goes to the flightless cassowary bird which looks down at you from its terrifying 1.8m high blue horned head.  And let's not forget the cane toad, Queensland's unofficial mascot, and world's largest toad complete with dry, warty, toxic skin. Even the cute looking platypus can kill a dog, apparently. And don't even mention the box jelly fish that will mug you if you go anywhere near the sea for 6 months of the year.
Ferocious flora too: And it's not just the animals you have to beware of. Look out for the stinging tree and the Wait-A-While, a spiky vine, so sharp it can cut you through clothing.  Queensland is also home to the idiot fruit (only in Oz?) and glow in the dark moss.
Old as the hills:  Having lived through dinosaurs and Ice Ages, the Daintree Rainforest is the world's oldest tropical lowland rainforest. 
Besides the sea: As if a rainforest is not enough for your bucket list plans, I give you Queensland's second World Heritage site and largest living thing on Earth, the Great Barrier Reef.
Worth a bucket list visit? I think so. 
Ideas for a bucket list #1 - Stay in a rainforest
Staying in the heart of the Daintree rainforest at Cape Tribulation, you may feel like a Lilliputian. In this greenest of corners, tropical plants shoot up to 50m overhead and are themselves known as green dinosaurs. (At 80 million years older than the Amazon, this rainforest has outlived them all).
Jungle Trek: By day try a jungle trek under a canopy of leafy fronds, through eerie mangroves and then along beaches of the whitest sand. You may wonder how to "beware of the crocodiles" when you see the sign post.
Night walk: In the evening join a guided night walk and look straight into eyes staring out from the black undergrowth. Your guide will tell you what kind of body they belong to.  
Back in the relative safety of your room listen to the sounds of the jungle. Although be warned, a fruit bat may literally hang from the end of your bed if you leave the door open. At which point, feel free to identify with Indiana Jones or any cast member from Jumanji.
Bonus bucket list ideas - Queensland
Great Barrier reef/ Whit sundays
Whilst in Queenland it would be utter madness not to book a boat trip to the Whitsunday Islands on your way out to the Barrier Reef. Nature appears to have smeared the coastal scene with neon blue and white paints.
Hop over the side your boat for a chance to snorkel with the big boy fish.
Top tip: Watch out for the boatman with bread. He will think it a hilarious jape to sprinkle it in the water around your head to see how quickly the fairly massive Australian fish will appear as if from nowhere in front of your face.
As the stars come out, drink a few tinnies on deck and swap fish war stories.
Cost: 3 days/ 2 nights Whitsunday boat trip approx £100pp. from Airlie Beach
Fraser Island self drive 4 wheel drive safari
Head over to the largest sand island in the world, with your newly hired 4×4 for an off-roading wild camping adventure with bonus dingoes. There are no roads just sandy trails and a 75 mile beach to drive down (watch out for the tide!)
Hidden on the island is one of the world's most beautifully blue freshwater lakes, fringed by the pure white sand. Seek out the "rainbow dunes" made up of layers of multicoloured sand.
Cost: Approx. £150pp for group of 4 (2 day trip)
Where to stay in Queensland
For tropical pools, bars and restaurant in the rainforest book a jungle lodge in Cape Tribulation, (try the Ferntree Rainforest Lodge) and your bucket list dreams will pretty much come true.
Unique ideas for a bucket list future - Q
One of the ways you can make your Queensland bucket list dreams affordable is to crew a boat on the barrier reef for your keep. Maybe do a little sailing course before you head out to bump you up the list of applicants? This has been on my bucket list forever.
My other Queensland bucket list is to hug one of the 130 koalas at the Lone Pine Koala sanctuary.
Another bucket list future whimsy involves sitting outside a café in the sunshine in old colonial Quebec, a mini-France in Canada. What shall I order?
Russia - Ice-skating, Gorky Park
The Frozen Kingdom – land of world class ballet, vodka and wildly coloured cathedrals reminiscent of iced cakes. Go in the winter for extra topping.
Things you might not know about Russia
It's big:  Bordering 14 countries and crossing 9 times zones, Russia is bigger than Pluto.
And it's cold: Permafrost covers 65% of Russia which, as you would probably have guessed, is home to the coldest city on Earth. In Oymyakon, Siberia, temperatures average -50°C in winter. (Watch out for deadly overhanging icicles here generally.)
It is gritty: The bodies of opposing clans of Russian mafia are buried on either side of a cemetery in Yekaterinburg, their gravestones extolling their individual fighting prowess (such as " expert in knife throwing"). The Kalashnikov rifle was born here.
It is fabulous: Home of the Bolshoi, the world's most magnificent metro and more golden domed churches than you can squint at in the wintry sun. Moscow's 1000 year old Kremlin is the world's largest (and still operational) medieval fortress and home to the president, 4 cathedrals and 5 palaces.
It is clever: It put the first man in space and is a master of literature.
And it is quirky: Peter the Great imposed a tax on beards, in a bid to make the population look more Westernised. Locals rub a brass dogs' nose for luck in the metro.
It is closer to America than you'd think: Following the sale of Alaska to the US in 1867, the border (the "ice curtain") now runs down the 4km gap between the US island of Little Diomede and its Russian owned big brother, Big Doimede. 
Things you will find in Russia: The embalmed body of Lenin, a statue park for those currently out of favour and Ivan the Terrible's tomb.
You cannot pigeon hole Russia.
Ideas for a bucket list #1 - Ice skating in Gorky Park
In winter a large chunk of Gorky Park's frozen pathways are given over to a huge skating race track.  The park transforms  into  the largest rink in Europe and comes with light installations, drinking cabins and party tunes. 
Hire a pair of  skates and step out on to the rink amongst what appear to be actual Russian ballerinas pirouetting at impossibly high speeds. Check out our ice debut here.
Top tip: Go after dark for the full neon effect.
Cost: Depends on time – up to £10
Also available in Gorky Park's bucket list: Try your hand at snow tubing, pose for a photo on huge illuminated Russian writing and head over to the imposing  park gate decorated with Soviet insignia.
Cathedrals around Red Square
St Basil's Cathedral is even more crazily magnificent when inspected at close quarters than pre-trip research photographs promise. And the inside is as colourful and unusual as its exterior.
Cost St Basil's: Adult £6.90/ Child under 16: free
The Cathedral also has many incredible fondant fancy friends around Red Square. Swing through the back streets of Kitay Gorod for more pinks and golds than you can shake cake wrapper at.
See the Russian crown jewels
Enter past the armed guards and through the fabled Kremiln walls to the white and gold cathedrals within. Like a giant's jewellery box, peep inside for Russian and Mongolian crowns, Fabergé eggs and 3 foot high silver coated books.
Cost of  Armoury Ticket: Adult £10/ Child under 16 free
Pop over the road from the Kremlin to check out cracked ice which covers the Moskva river, the like of which is only usually seen documentaries about the Arctic .
At times the river has the appearance of a solid, snowy road, at others mini icebergs float by with ducks gamely hitching a ride. Watch boats attempt to ford the half ice/half water whilst listening out for the crunch of mini-ice tsunamis rattling their way to the shore. 
Chain hotels can provide reassuring comfort the the novice Russian traveller. The Novotel City comes with a user friendly mall next door and Metro station right on its doorstop. Most hotel staff here speak some English and you can book breakfast to slide into the day easily without having to master Russian before you can eat.
Unique ideas for a bucket list future - R
For a Russian bucket list, I am keen to discover St Petersburg  snowy wonderland fabulousness. And  I really should hop of my Trans Siberian train en route to Outer Mongolia at the Permafrost Kingdom of Yakusk where neon-lit tunnels have been dug into a frozen hill and filled with sparkly ice sculptures. 
Beyond Russia, shall we pop over to see the Rainbow mountains of China?
Unique ideas for a bucket list summary
Writing this round up in 2021, when we have mainly been stuck indoors waiting for the pestilence to pass by and into history, has, at risk of sounding like a cliched cheese ball, made me appreciate all this planet has to offer. From its searing orange deserts to neon seas, from leaping Australian crocodiles to towering rainforest dinosaur flora – I am blown away by it all and so looking forward to all the unknowable adventures that are waiting to be discovered.
So, which one has got your name in it? Snow or sun? Are you a city or a country mouse? Or, why not avoid putting yourself in a box and go for both?
For more bucket list ideas head over to Affordable bucket list destinations A – F and Unique Bucket list ideas G-L.
Look out for the final instalment in the series coming soon, when I am hoping to have achieved my Northern Ireland staycation bucket list dreams.  In the meantime, I'd love to know your bucket list ideas in the comments so I can add them to my list.
For an exclusive downloadable pdf summary of tips for ideas for a bucket list – click to subscribe to Holiday from Hels here!
Follow Holidays from Hels on:
Pin this ideas for a bucket list post: